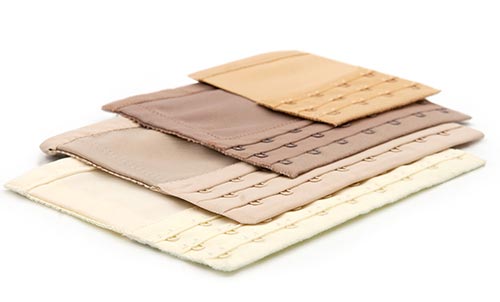 The body suit extenders are elastic extenders of large sizes to firmly hold the corsets or bras. Like the classic bra extenders, they have an elastic band that allows flexibility and elasticity when using them.
This type of bra extenders are very easy to use and to put on and take off. It is not necessary to sew or stick the bra extender to the garment, only the hooks of the bra extender should be fitted to the corset or bra eyes and vice versa, the bra extender eyes to the bra hooks.
There are different sizes of body suit extenders to adapt in the best way to the characteristics of the bra or corset. According to the types of corsets or bra extenders on the market we have extenders of 4 rows of hooks, 6 rows of hooks, 7 rows of hooks, 8 rows of hooks and 9 rows of hooks. We have a color card of six colors for these items.