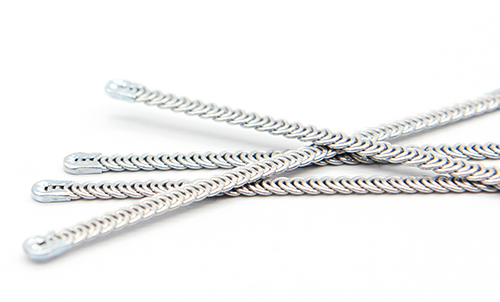 The inner pockets replacements for trousers are iron-on and very easy to place. Very useful and practical when pockets deteriorate due to their use.
The silicone insoles for shoes are ideal to prevent the foot from sliding and thus facilitate a more comfortable and satisfactory use of the shoe when walking.
The steel boning laminated and the spiral steel boning are very suitable articles to reinforce all type of pieces that require it. They are available in widths ranging from 5 cm to 12 cm. As for the length, they are available in strips that can go from 10 cm to 32 cm depending on the width of each size.