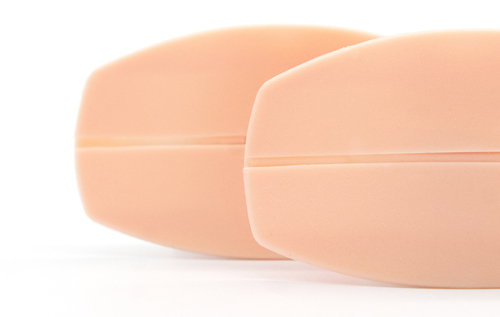 The shoulder protector straps have a built-in pad piece so that the strap does not cause discomfort in the shoulder, being susceptible in some cases to produce some kind of friction caused by the pressure of the same bra.
The corsetry shoulder protectors are available in five different colors: white, ivory, black, alabaster and mink. The classic assortment of colors of corsetry and lingerie products, to choose the one that best fits the bra to which it is intended.
The pad shoulder protector is also offered alone without the strap for quick and easy incorporation into the bra strap. It adapts to any bra straps providing comfort and protection on the shoulder.
The shoulder pad protector is available in two different colors: white and alabaster.